Creative Team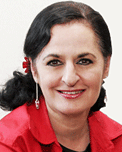 VERONICA TENNANT
DIRECTOR
Veronica Tennant, in her first career as Prima Ballerina with The National Ballet of Canada, won hearts and accolades on the national and international ballet stage. Now recognized as a collaborative and innovative auteur filmmaker, director/producer, her works have garnered numerous awards, including the International Emmy Award. She has been appointed to the Order of Canada and holds the rank of Companion, which is the country's highest honour.
Impassioned to expand horizons, Veronica's affinity with Cuban artists began with her meeting an icon of Cuban culture, Lizt Alfonso in 2006, who became the subject of her award-winning performance documentary; Vida y Danza, Cuba! Telecast in Canada on Bravo! – and on Cuban National Television and screened at the Havana Film Festival, the film also garnered Gemini Nominations for Best Director and Best Performing Arts Program, as well as being presented at the Luminato Festival of Creativity in Toronto. She has developed many artistic projects since; with several prominent and emerging Cuban artists of all disciplines including Carlos Alberto Cremata and his brilliant young people's theatre company, La Colmenita. The seed of inspiration for NIÁGARA — A Pan-American Story was meeting Keith Ellis in 2010 and receiving his book on the seminal ode written to Niagara Falls by José María Heredia in 1824.
Veronica Tennant's film Shadow Pleasures, telecast on CBC Television, brought together a splendid collaboration of artists. Written and narrated by Michael Ondaatje, it received an unprecedented sweep at the Yorkton Film Festival with 7 Golden Sheaf Awards, including Best of the Festival, Best Performing Arts for Producer Peter Gentile, and the Norman Jewison Best Director Award for Tennant. John Gzowski was awarded his Golden Sheaf for original score and Astrid Janson production designer, won a Gemini Award.
Theatrical collaborations include: movement director/choreographer, for the theatrical adaptation of Margaret Atwood's The Penelopiad, a collaboration between the Royal Shakespearean Company and NAC; The Piano Man's Daughter with Timothy Findley, artists' collaborative director Paul Thompson (National tour, 22 cities); associate director and choreographer at Tarragon, Shaw Festival Canadian Stage, and the Stratford Festival.
Throughout all her careers, Veronica Tennant has been driven by her passion: to catalyze artistic collaborations and to encourage and involve young emerging talent. Her honours include: Inductee, Canada's Walk of Fame, Canada Council's Walter Carsen Prize for Excellence in the Performing Arts, The Governor General's Performing Arts Award for Lifetime Achievement, and honorary doctorates from the Universities of Brock, York, Simon Fraser, Toronto, and McGill. Veronica Tennant was the first dancer to be appointed to the Order of Canada as Officer in 1975. In 2003, she was elevated to the rank of Companion of the Order of Canada. She has served as a UNICEF Canada Ambassador since 1995.
Website: http://www.veronicatennant.com



GUILLERMO VERDECCHIA
WRITER
Guillermo Verdecchia is a writer of drama and fiction as well as a director, dramaturge, translator, and actor. He is the recipient of a Governor-General's Award for Drama for his play Fronteras Americanas and a four-time winner of the Chalmers Canadian Play Award. His work, which includes The Art of Building a Bunker (with Adam Lazarus), the Governor-General shortlisted Noam Chomsky Lectures (with Daniel Brooks), the Seattle Times' Footlight Award-winning Adventures of Ali & Ali (with Marcus Youssef and Camyar Chai), A Line in the Sand (with Marcus Youssef), bloom, and Another Country has been anthologized, translated into Spanish and Italian, produced in Europe and the US, and is studied in Latin America, Europe and North America.
As a director and actor he has worked at theatres across Canada, from the Stratford Festival, where he directed Sunil Kuruvilla's Rice Boy, to Vancouver's East Cultural Centre, where he has presented several original works including Ali & Ali: The Deportation Hearings. As an actor, he has played Orlando in As You Like It, and Galy Gay in A Man's A Man; he created the roles of Longomantanus in John Mighton's Short History of Night, Elias in Joan Macleod's Amigo's Blue Guitar, for which he received a Dora Award nomination, and Dan in Daniel Brooks's The Good Life.
Currently a Resident Artist with Toronto's Soulpepper Theatre where he heads new play development, Guillermo served as dramaturge for their productions of Michael O'Brien's adaptation of The Barber of Seville and Vern Theissen's multi-award winning adaptation of Sommerset Maugham's Of Human Bondage.
He has an M.A. from the University of Guelph where he received a Governor-General's Gold Medal for Academic Achievement, and has published a number of scholarly articles and contributed book chapters on aspects of intercultural theatre practice in Canada, and teaches regularly at U of T, where he is pursuing a PhD.
Upcoming projects include If When Once As … Five Years Pass, his version of Federico Garcia Lorca's Asi Que Pasen Cinco Años, a new play entitled Galicia, both to premiere in 2015, and a remount at Toronto's Factory Theatre (with a subsequent tour) of his collaboration with Adam Lazarus, The Art of Building a Bunker.



ASTRID JANSON
SCENIC / COSTUME DESIGNER
Astrid Janson is one of Canada's most distinguished theatre artists: a theatre, dance, opera and television production designer who has designed over 150 professional productions in her career. Her work has been seen on stages across Canada: 12 seasons at the Stratford Festival, 8 seasons for Soulpepper Theatre, The Shaw Festival, The Canadian Opera Company, Canadianstage, Citadel Theatre, The National Ballet, 13 Plays from Michael Hollingsworth's History Plays for Videocabaret, The Manitoba Theatre Centre, The Segal Centre, and most smaller theatres in Toronto. Recent credits in Toronto include Trudeau and the FLQ and Trudeau and Levesque (Videocabaret/ Soulpepper) and Taming of the Shrew and This (Canadianstage). She is a multiple Dora Mavor Moore Award recipient for set and costume design, and has received a Toronto Drama Bench Award and the Silver Ticket Award for Lifetime Achievement in Theatre.
As well as a national career, Astrid has worked internationally in, among others, Amsterdam, Paris, Germany. Sweden, Philadelphia, Houston, and New York. Her professional design work also includes civic projects: the Ontario Pavilion for Expo 86 in Vancouver, and a new Discovery Gallery for the ROM. She has been invited to exhibit in the Prague Quadrenniale, and was the designer for exhibitions at Harbourfront in Toronto and in Prague. She has won or been shortlisted for several Public Art Projects in Toronto. Her television career includes award winning films, specials and series, including Shadow Pleasures, with Veronica Tennant, for which she won a Gemini Award.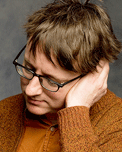 JOHN GZOWSKI
COMPOSER / SOUND DESIGN
Composer, sound designer, musician and instrument maker John Gzowski has played for the opera in Banff, studied Carnatic classical music in India, and played oud and guitar in jazz and folk festivals across Canada and Europe. His theatre work has won him 6 Dora Mavor Moore Awards, and another 8 nominations.
Using live music, acoustic instrumentation, foley and electronic sources, Gzowski has composed and performed in over 200 shows for companies like Stratford (Alice Through the Looking Glass, 2014), Shaw Festival (The Sea, 2014), Canstage/Artsclub (Helen Laurence, 2014) the Mirvishes, MTC, Soulpepper, Dancemakers, Red Sky, Tarragon, Factory Theatre and YPT. He has composed for film, recently scoring the feature Mad Ship for theatrical release in 2013 and Veronica Tennant's CBC production, Shadow Pleasures. His installation pieces have been shown at the AGO, Nuit Blanche and New Adventures in Sound Art.
Gzowski has played on numerous CDs, most recently with Patricia O'Callghan, Tasa, and Autorickshaw. He received a Juno nomination with Maza Meze, with whom he has been touring throughout Canada at Jazz and Folk Festivals and at festivals in South America and Europe. Gzowski also runs Canada's first microtonal group, which tours Canada playing the works of Harry Partch, and has been co-artistic director of the Music Gallery.



JOCK MUNRO
LIGHTING DESIGNER
Jock Munro has worked in Canada, the U.S. and Europe as a Lighting Designer for theatre, opera and dance. His 36-year career includes credits in most major theatres across Canada: over 60 productions for the National Arts Centre (most recent Pride and Prejudice, Oliver, Nativity A Christmas Carol, and Happy Days), the Canadian Opera Company (From the House of the Dead, Red Emma, Dido and Aeneas, and the Coffee Cantatas), the Stratford Festival (highlights include The Cherry Orchard, Henry Five, Richard the Third, Oliver!, Much Ado about Nothing, and Three Penny Opera), the Shaw festival (My Fair Lady, Candida and Mack and Mabel). Jock has extensive credits at Can Stage Toronto, The Grand Theatre, London, Manitoba Theatre Centre, Theatre Calgary, Neptune Theatre and GCTC in Ottawa.
In the dance world, Jock has premiered work with some of Canada's best choreographers including Jean Pierre Perrault and Paul André Fortier, at places as far reaching as the Paris Opera, The Nederlands Dans Theatre and Saitama and Yamagouchi Arts centres in Japan. His long association with choreographer Edouard Lock includes LaLaLa Human Steps productions of Salt, Amelia and Amjad. He has to his credit eleven premieres for Les Grands Ballets Canadiens de Montreal, Ballet de Nancy, L'Opera national de Paris, the Netherlands Dance Theatre, Fortier Danse Creation and Ballet BC.



CAMERON DAVIS
PROJECTION / VIDEO DESIGNER
In a very short time, Cameron Davis' work has been seen across Canada and around the world. With an already established reputation as an exceptional innovator, Cameron is constantly developing new techniques in the field of projection design, and exploring 4D and holographic imagery. With NIÁGARA — A Pan-American Story, he intends to expand his expertise and aesthetic working again with colleagues Astrid Janson and John Gzowski, as well as forging new collaborations with Niágara's team of stellar artists.
Cameron began his career as a projection and video designer while studying drama and history at the University of Toronto and working with Atom Egoyan. The relationship continued as they worked with together on various projects, including Egoyan's installation AURORAS for the inaugural Luminato Festival and his feature film Adoration. Upon graduating with a Bachelor of Arts in 2008 Cameron promptly began working professionally as a projection designer with Theatre Panik's production of My Name is Rachel Corrie in Toronto.
He has worked with such theatre companies as Theatre Columbus, Theatre Panik, the Blyth Festival, Canadian Stage, Citadel Theatre, Vancouver Playhouse, and Volcano Theatre. He has toured the world with his work on Bluemouth Inc's hit show Dance Marathon which originated at Toronto's Worldstage and toured to the Vancouver Olympics; the Cork Midsummer Festival in Ireland; the Dance Massive Festival in Melbourne, Australia; Ten Days on the Island Tasmania, Australia; the Edinburgh Fringe Festival as part of the Traverse Theatre's program; and the Barbican Theatre in London, UK. His work on the critically acclaimed opera Feng Yi Ting directed by Atom Egoyan has been seen on prominent stages in the USA premiering at the Spoleto Festival USA and remounted at the Lincoln Center Festival and Luminato Festival in Toronto.
Cameron now teaches projection and video design workshops at Upper Canada College, the University of Toronto and other institutions. Most recently Cameron has been teaching video master classes and mentoring at the National Theatre School of Canada.



Our Producers
PETER W. LAMB
PRODUCER
Peter W. Lamb is a filmmaker, photographer, producer, with an artistic career spanning more than 40 years. His early theatrical career began as a stage technician at The National Arts Centre in Ottawa leading to numerous freelance assignments as a technical director, production manager and producer. Following five seasons for The Stratford Festival, he moved on to Broadway/West End musicals at Livent Inc. (1988-1999), for productions including The Phantom of the Opera (Toronto, Touring); Joseph and the Amazing Technicolor® Dreamcoat (Toronto, Touring); Show Boat (Toronto, Broadway, Chicago, Touring); Sunset Boulevard (Toronto, Vancouver) and Ragtime (Toronto, Los Angeles, Broadway, Chicago, Touring).
Peter has served as the technical consultant and theatre planner for many performing arts construction projects, including The Pantages (Ed Mirvish Theatre) in Toronto, The Ford Centres for the Performing Arts in North York and Vancouver, The Ford Center (Lyric) in New York, The Oriental in Chicago, Kimmel Center for the Performing Arts, Philadelphia; Orange County Performing Arts Center, Costa Mesa; National Concert Hall, Budapest; Jazz at Lincoln Center, New York; Salle Pleyel,(Renovation) Paris; Roy Thomson Hall (Renovation),Toronto and the Accolade Project York University, (Fine Arts buildings).
In 2003 he established PWL ASSOCIATES, a theatrical production consulting firm whose clients include Follies for Roundabout Theatre Company (Broadway), The Overcoat for CanStage (London, Adelaide, Wellington), Pelagie for CanStage/National Arts Centre (Toronto, Ottawa), Blue Man Group (Panasonic Theatre, Toronto, Venetian Resort, Las Vegas) and The Pirate Queen for River Productions (Chicago, Broadway). He has also consulted for The Charlottetown Festival, The Canadian Opera Company and The Canadian Broadcasting Corporation.
In 2007, Peter joined Aubrey Dan to help create Dancap Productions Inc. in Toronto. As Producer and Executive Vice President he was responsible for the creation of five successive subscription seasons, presenting many Tony Award-winning musicals in Toronto and across Canada, including co-producing the hit Toronto production of Jersey Boys.
Peter Lamb is currently Director of Production for the Canadian Opera Company.



LESLIE HALLER
PRODUCER
Leslie Haller is a producer with 30+ years of experience in the production and development of arts and entertainment programming. She began her career as an Associate Director, working on productions with renowned arts organizations such as The Stratford Festival, The Toronto Symphony Orchestra, The Canadian Opera Company and The National Ballet Company.
In the 1990's she produced segments for the successful arts series Adrienne Clarkson Presents featuring many well-known artists – Michael Ondaatje, Ben Heppner, Buffy Sainte-Marie, Cecilia Bartoli, Murray McLauchlan, Anthony Minghella and many others.
From 2002-2010 Leslie was a Production Executive with CBC Arts & Entertainment, overseeing a wide range of programming in arts, comedy, drama, variety and reality, including broadcast versions of Othello, Love Letters, Finding Body & Soul (by Judith Thompson), and Billy Bishop Goes to War. She was the executive on two seasons of Triple Sensation and Triple Sensation Inspiration & Performance, a reality show for rising musical theatre performers.
As an independent, Leslie produced a live concert at Toronto's Koerner Hall with indie music stars Patrick Watson and Amy Millan, was consultant on two arts specials with the Montreal Symphony Orchestra (OSM) and the Rick Mercer Report Season VIII. Recent projects include Blind Spot Moments Unseen, a documentary filmed while riding horseback through the Argentinian Andes, and Free Rein, an online series pilot for Oasis.
Leslie has collaborated with Veronica Tennant on the Governor General's Performing Arts Awards for CBC and SRC, the bravoFACT Something's Coming and several live galas including Diwali – A Night to Shine for the Toronto General and Western Hospital Foundation and Vive La Danse for the Dancer Transition Resource Centre.



PETER GENTILE
PRODUCER
Peter Gentile (MDF Productions Inc.) is a producer, and award-winner with over 25 narrative documentaries, dramas and performing arts programs to his credit. While completing York University's Film and Video program, he produced his first feature film, Welcome to the Parade, which premiered at the Toronto International Film Festival and the Montreal World Film Festival.
Peter has developed a reputation as a producer of biographies, docu-dramas, and performing arts films of integrity. Along the way, he has gained the trust and documented the lives of preeminent Canadians like car racing champion Jacques Villeneuve (Villeneuve: a Legend, a Champion, CBC, RDS); distinguished actor, Paul Gross (Amazin' Gross, CBC, Biography Channel); the National Ballet's prima ballerina, Veronica Tennant (Veronica Tennant: Renaissance Woman, CBC, GMBH), and the acclaimed Producer, Robert Lantos (The Outsider, CBC, Biography).
His documentary on Guy Lombardo and His Royal Canadians (Lombardo: When We Danced) was a New Years Eve special for the CBC & PBS, and his acclaimed performing arts film, Shadow Pleasures (CBC) was nominated for 4 Gemini and won 8 Golden Sheaf Awards – a record for the 63 year festival.
His recent documentaries Real Vampires and the Real Jack the Ripper (History, Mystery) are highly regarded for their creative interpretation of an often-told story. They are in line with Peter's other much praised performing-arts documentary, Northern Light: Visions and Dreams and Nureyev (Bravo! ArTV), which solidified his reputation in 2003, and 2009 as an inventive producer and team leader.
Website: http://www.mdfproductions.com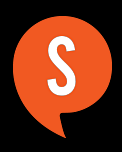 SOULPEPPER
ASSOCIATE PRODUCER
Website: http://www.soulpepper.ca/








JOHN GUNDY
PROPELLER BOARD
John's life as an artist began in the mid-seventies. He had a busy career in the Canadian and American television, radio, theatre, music, and film industries, exploring diverse creative roles including producer, director, DOP, and a residency at the Canadian Film Centre. In 2013 John was associate producer for Ingrid Veninger's feature film The Animal Project.
John has also worked extensively in the theatre world and has directed, The Crimson Thread, The Owl and Pussycat, Twelfth Night, and Game of Inches by Linda Griffiths. John is thrilled to join Peter Lamb and Veronica Tennant on the board of PROPELLER ARTS PROJECTS. Propeller's first production will be José María Heredia's Immortal NIÁGARA — A Pan-American Story.
When he's not playing with film and theatre, John creates photographic portraits inspired by the expressive faces of actors, directors, painters, chefs, musicians...
Website: http://www.johngundy.ca



Movement Coach
LUKE GARWOOD
MOVEMENT COACH
Luke Garwood began his dance training at Ballet Classique du Haut-Richelieu (1994), but his continued studies soon brought him to l'Ecole Superieur de Danse du Quebec in Montreal (1995-2000), Canada's National Ballet School in Toronto (2000- 2002) and the Hamburg Ballet School in Germany (2002-2003). Garwood has performed professionally with such companies as: Banff Festival Ballet, Toronto Dance Theatre, ProArteDanza, Typecast Dance Company, Hit and Run Dance Productions, Signal Theatre and Coleman Lemieux and Company. Independently, Garwood works in Toronto and Berlin and has collaborated with choreographers such as Valerie Calam, D.A. Hoskins, Allison Cummings, Susie Burpee, Jacob Niedzwiecki, Tina Fushell, Yvonne Ng, Jenn Goodwin, Heidi Strauss, Christoph Winkler and, through Nuit Blanche, Gordon Monaghan and Trisha Brown Dance Company. As a creator, Mr. Garwood has garnered recognition for merging dance with other mediums; this includes receiving the 2013 Soulpepper Multidisciplinary Dance award for a work that combines dance with computer programming, and co-writing and performing for a physical theatre piece entitled Das Wahre Gesicht: Dance is Not Enough, a 2014 national Faust award winner in Germany. Garwood is also co-director of F Slash, which is an organization that creates and curates dance performances for live and online audiences.
Casting
MUNGIOLI THEATRICALS, INC.
U.S. CASTING
Arnold J. Mungioli, C.S.A. is delighted to be working once again with the Wonderful Peter Lamb, and for the first time with the inestimable Veronica Tennant, and to return to Toronto, having cast Bill T. Jones's Fela!, Ragtime, Hal Prince/Susan Stroman's Show Boat, Joseph… with Donny Osmond, Sunset Boulevard with Diahann Carroll, Hal Prince/Rob Marshall's Kiss of the Spiderwoman with Chita Rivera, Brent Carver and with Vanessa Williams. Current projects include Open Road, A Walk on the Moon, and Zinnias: The Life of Clementine Hunter. Other: Candide, Little House on the Prairie starring Melissa Gilbert, 12.14 Foundation's A Midsummer Night's Dream, Disney's High School Musical, The Lion King, Aladdin ; Trinity Rep, Actors Theatre of Louisville, Cleveland Playhouse, PCLO, North Shore Music Theatre. TV/Film: Spectacular!, One 4 All (Nickelodeon), The Entertainer (E!). Member: Casting Society of America; Two Artios Awards; CSA Media Access Award.
Website: www.mungiolitheatricals.com



DAYTON/WALTERS CASTING, CSA
CANADIAN CASTING
Selected theatrical credits for Sherry Dayton and Michael Walters include the Canadian companies of Once, Jersey Boys, Hairspray and The Producers as well as international companies of Ragtime, Seussical, Show Boat, Phantom, and Joseph. Recent animated film and television credits include Donald Sutherland's Pirate's Passage for CBC and Subconscious Password for the NFB. Thanks to Veronica and Peter for inviting us on this journey!
Website: http://www.daytonwalters.com



---